Follow your sense of adventure and indulge in the luxury.  Whether it's a dazzling sunset, a picnic on a private beach or an exclusive lunch on a vineyard, we can provide that special touch to make the experience unforgettable.
The SAN DIEGO BAY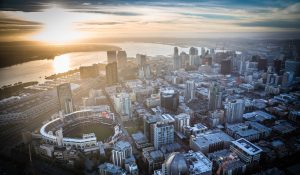 Fly by downtown and buzz by the Coronado Bridge. As a former home to the America's Cup races, the San Diego harbor is a hotbed of activity for sailboats, yachts, ships and naval vessels.
You will see San Diego's stadiums, Sea World, Coronado Island, Point Loma, Cabrillo Park, Convention Center, Del Mar, North Island, SS Midway, Star of India,  and more!
60 minutes 
The SUNSET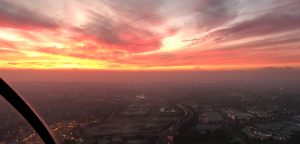 On our most popular tour, enjoy San Diego's best attributes with views of the sunset while you take in the La Jolla cove to start off a memorable evening. 
30 – 60 minutes (Customizable destination)
The EXPLORER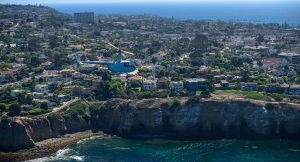 This tour explores the Del Mar race track, Torrey Pines golf course and Glider Port La Jolla Shores as well as the La Jolla Cove. Like all of our tours. . . Exceptional views!
30 minutes
JULIAN PIE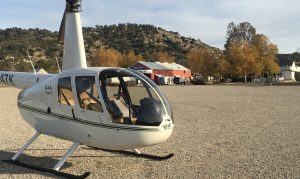 The flight to the Julian Pie Company takes you from the coast to a charmingly rustic corner of San Diego. Along the way are old ranches, sprawling country homes and wilderness that transport you from California to the mid-west in one short flight.
The flight home is a special treat as you enjoy majestic view of ranch and sea.
LUNCH at a VINEYARD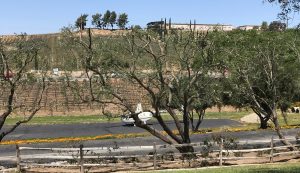 Depart from our lush coastal airport and head towards the beautiful Temecula wine country on an unbelievable flight and wine tasting experience. A thrilling quick climb over coastal mountains leads to an unforgettable descent into the Temecula Valley. After a picturesque flight from the Pacific coast to the wine estates, you will arrive like a celebrity. Relax and enjoy a tour, and wine tasting paired with a delicious lunch.
The CALIFORNIA COAST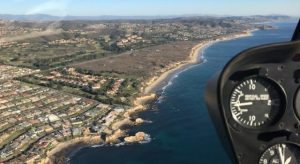 View the splendor of La Jolla, Newport Beach, Malibu or Santa Barbara from the sky. Some people think the Pacific Coast Highway is a great drive, how about flying it.
PRIVATE CHARTERS

Want to beat the traffic or start a hassle free trip? We frequently go to: LAX, Santa Monica, San Diego, Santa Barbara and Palm Springs.  We can land anywhere, including some private properties and VIP transportation to and from special events — Weddings, Del Mar Races, Sporting Events, etc; with permission to land.
Tour & Charter Information
All of our tours and charters are customized to your needs.
Tour seating 1 – 4 passengers
Charter seating 1 – 3 passengers
Weight restrictions apply to some helicopters.
Give us a call today at 760.438.8424 to reserve your flight!