Coming from abroad & Visa information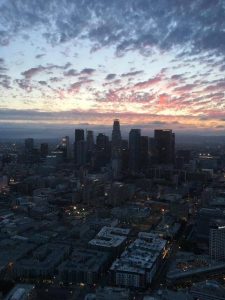 Our students come from all over the world; many come from Europe, Asia and South America.  We recognize that travelling so far for flight training can be an intimidating experience, if not a logistical hassle. We are committed to providing our international students with the assistance they need to make the trip and transition as smooth as possible.
Civic Helicopters is authorized, under federal law, to enroll non-immigrant alien students.  The process is very simple but requires a bit of paperwork. Please email info@civichelicopters.com or call us at 011.1.760.438.8424 if you have questions and/or would like to start the visa application process.
For more information on entry requirements for foreign citizens, contact a US Embassy or Consulate in your country. For a list of these offices, visit usembassy.state.gov.
Accommodations
Depending on your length of stay, we have a few different options to accommodate your needs:
Due to our location and local business connections, Civic has arrangements with several nearby hotels and can offer you our lower rates. The accommodations are generally studio-type layouts, which often include full kitchens. Rates for these hotels range from $59-$99 per night during the low season, October to May. Rates are approximately $10 to $15 more per night during the high season, June through September. Many of these hotels offer discounts for stays longer than one week.
There are also many furnished apartments available for rent in the Carlsbad area. This is a nice option for people who intend to stay for longer terms (more than 1 month) and want to have a home-like environment to return to. These accommodations usually include the cost of utilities and other amenities such as cable television, internet access and convenient access to laundry facilities. Studio apartments starting at about $1,200 per month and one-bedroom apartments start around $1,700 a month.
There are also a few nearby houses that rent rooms or beds on a month to month basis.  These houses often have other international students living there as well.
Please contact us if you want more information regarding any of the accommodations options we have mentioned above. Please give us at least 10 days notice if you require our assistance in making these arrangements.
Transportation 
The most convenient and independent way to travel in California is by personal  automobile. It is best to arrange to rent a car (there are weekly rental rates from local rental agencies from $130 per week) or buy a car if you are staying for a longer period of time. It is possible to buy a used car from $1000 to $1500, this makes sense only if you are planning on staying a while and you could sell the car at the end of your stay). Please feel free to contact us for more information on local rental companies.
Public transportation is the cheapest option if you end up staying where you have reasonable access to it. The public bus is a fairly inexpensive way to get around, but this requires greater flexibility on where one lives. Access to public transportation is still limited, and if you intend to use public transportation, this requires some advance planning and you should contact us for more information on where you should stay if you want to have convenient access to public transportation.
For students who require it, Civic will send a representative to meet them at the airport upon arrival in San Diego International Airport or Palomar Airport and provide transportation to their accommodations.  If you are flying into Los Angeles Airport (LAX) or an airport outside of San Diego County, we can help you to arrange pickup at the airport for you as well.
Travelling Papers, Licenses, and Records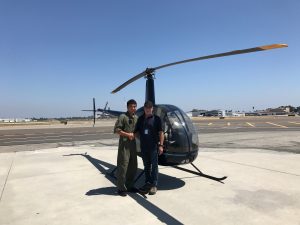 A valid passport is required upon entry to the US. For more information on entry requirements for foreign citizens, contact a US Embassy or Consulate in your country. For a list of these offices, visit usembassy.state.gov.
If you already hold a non-US pilot's license and intend to earn additional licenses or ratings in the US, be sure to bring your license, logbook (flight hours records), current medical certificate, passport and other government issued photo identification that may be necessary.
Clothing and Other Concerns
The Southern California weather is famous for being sunny and warm all year-round with very little extreme cold or heat. Since we are located only a few miles from the coast, our weather tends to be very mild.
Warm weather clothing is generally appropriate. During the winter it is good to have a light to medium weight jacket for the early morning and evenings. If you are coming during the summer or early fall, be sure to bring your swimsuit for visits to the beach.
Whether it is surfing or going to the beach in the summer or skiing in the winter, there is a huge variety of activities and entertainment in Southern California. Be it on land, at sea or in the sky, we have a little of the best of everything. Like flying, almost all activities happen throughout the year.   We are lucky enough to be close to all of the top tourism spots in California: Downtown San Diego, Orange County and Los Angeles.
For more information on tourism, culture and activities in the City of Carlsbad go to www.visitcarlsbad.com.